Apparently, viewers saw no end to the number of Mario games on the Nintendo Switch. At one point the internet was ready for Mario's death, but it seems Nintendo isn't done playing the happy plumber for new experiences. To add to that, fans just learned that the new "Super Mario Bros" animated movie isn't the only exciting release of 2022 for Mario and his pals. "Mario Strikers: Battle League" was announced in February 2022 during the Nintendo Direct Livestream.
It is the third installment in the football-focused series, following "Mario Strikers" and "Mario Strikers Charged". Like previously revealed "Super Mario" sports titles, the "Strikers" series takes the action sequence with grit and excitement, counting in special moves and all sorts of other fun elements.
Here's everything we know about Mario Strikers: Battle League.
CrossFire X release date and time for PC, PC5 and PS4
Mario Strikers Battle League release date
Nintendo has confirmed that Mario Strikers: Battle League will be released on June 10, 2022.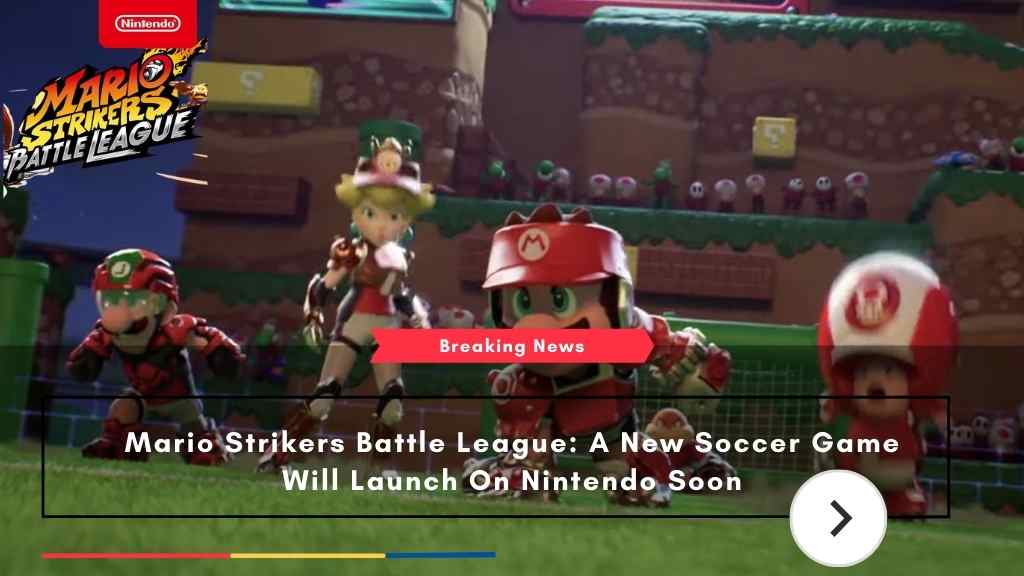 Mario Strikers Battle League Game
Mario Strikers: Battle League is a football or football game where five characters from the Mushroom Kingdom enter the field.
In Battle League, five teams will compete in arcade football action. You will not only pass and kick to try to score goals, you will also be able to tackle your opponents, send them objects and use impressive shots, all while playing as characters from the Mario universe. You will also be able to equip gear that involves stats such as speed and strength.
You can play alone, automatically taking control of whoever is currently in possession of the ball on your team, just like FIFA 22 and eFootball. Passing between participants will speed up the ball, making it easier to smash it into the back of the net.
Picking up a randomly generated orb will also allow you to trigger the "Hyper Strike" shot, which will blast the ball into the back of the net and net you two goals instead of one. Still, you'll need to charge the shot to land it, which can be quite tricky if an opposing defender blows your neck.
Battle League also introduces the Gear feature, which allows you to customize characters with various accessories and clothing to alter their stats. For example, the trailer shows Mario seeing his strength boosted when equipped with a helmet. Other stats that can be adjusted include speed, shooting, passing, and various techniques.
There are several items to use in Mario Strikers, with green shells knocking down rival players and banana peels tripping characters up to end their dribbling.
Mario Strikers Battle League Trailer
Nintendo gave fans a 3-minute trailer when they announced the game. Between cutscenes and gameplay clips, fans were able to check out some of their favorite characters such as Yoshi, Princess Peach, Toad, Bowser , Donkey Kong, etc., competing in one intense match after another.
The trailer also showed themed arenas, including one inspired by Bowser's Castle. According to the trailer, fans can expect online play, which will allow players to create Clubs of up to 20 members and then compete against other players online for leaderboards.
PS5 restock: Date and time of next UK PlayStation 5 stock drop
Additionally, the trailer explained that there would be various elements that can influence the gameplay. For example, the outfits worn in the game aren't just for show. "Mario Strikers: Battle League" will feature customizable gear that affects a character's strength, speed, shooting, passing, and technique.
The game will also be the latest installment in the long-running franchise that began during the Gamecube era. The game will be available worldwide on June 10, 2022. Pre-orders for Mario Strikers: Battle League are now available.